Paul Ryan's love of Rage Against the Machine is amusing, because he is the embodiment of the machine that our music has been raging against for two decades.
Their only crime was being young, arrogant, and beautiful.
Patti Smith on the members of the Russian feminist punk band Pussy Riot, in Oslo, Norway, 1 August 2012.  The band's trial this week on charges of 'hooliganism motivated by religious hatred' has exposed some inconvenient truths about the Russian justice system.
In Rotation: July 2012
Boy Crisis - "Bohemian Grove" (Tulipomania, 2009)
Claps - "House" (Wreck, 2011)
The dB's - "Big Brown Eyes" (Stands for deciBels, 1981)
Duran Duran - "Late Bar" (Duran Duran, 1981)
Gorillaz - "Stylo (feat. Mos Def & Bobby Womack)" (Plastic Beach, 2010)
Guster - "Satellite" (Ganging Up On the Sun, 2006)
Hiperboreal - "Southborderbilia" (Border Revolver,2011)
Katzenjammer  - "Land Of Confusion" (A Kiss Before You Go, 2011)
LCD Soundsystem - "Dance Yrself Clean" (This Is Happening, 2010)
Mighty Mike - "City Down Under (M83 vs. Men At Work)"
Morning Parade - "Headlights (James Nije Remix)" (Morning Parade, 2012)
Frank Ocean - "No Love" (The Lonny Breaux Collection, 2011)
Panoptica  - "Complejo De Amor (feat. Javiera Mena) " (Panoptica Orchestra, 2010)
Röyksopp - "What Else Is There" (The Understanding, 2005)
Snap! - "Rhythm Is A Dancer (Mux Mool Edit)" (Summer 09, 2009)
Sun Airway - "Your Moon" (Nocturne Of Exploded Crystal Chandelier, 2010)
Trust - "Shoom" (TRST, 2011)
Washed Out - "Amor Fati" (Within and Without, 2011)
Amy Winehouse - "Valerie ('68 Version)" (Lioness: Hidden Treasures, 2011)
We show the brutal and cruel side of the government. We don't do something illegal. It's not illegal, singing and saying what you think.
"Squirrel", of the Russian feminist punk rock collective Pussy Riot, three of whose members are currently political prisoners of the Putin regime in Russia.  (source)
I think it's terrible when anyone dies, especially if it is someone you know and love. But what is more offensive is that when these tragedies happen, most people don't really care any more than they would about the season finale of Friends or The Real World. I was dumbfounded as I watched the media snake right in, not missing a teardrop, interviewing the parents of dead children, televising the funerals. Then came the witch hunt… Man's greatest fear is chaos. It was unthinkable that these kids did not have a simple black-and-white reason for their actions. And so a scapegoat was needed.
Marilyn Manson, who, in 1999, wrote a powerful essay for Rolling Stone reflecting on a similarly tragic and unexplainable shooting, also in Colorado. Well worth reading for its insight and similarities to today's terrible misfortune, "
Columbine: Who's Fault Is It?
" (via
climateadaptation
)
163 Plays
Purple Rain (live 7-2-1996)Tori Amos
Tori Amos — "Purple Rain"
(live at Symphony Hall, Phoenix, AZ, 2 July 1996)
Among the best concert moments ever.
I don't share their point of view and I'm not aesthetically close to what they do, and maybe they deserve some administrative punishment, but that they're in jail is totally illegal. And we have to fight against this situation and create social pressure – if we do nothing then any of us can find ourselves in this situation. It's very dangerous.
Russian actor and director Olga Darfi on the imprisonment without due process of Russian punk band Pussy Riot nearly four months ago for an unauthorized performance in an Orthodox church 
(Source: The Guardian)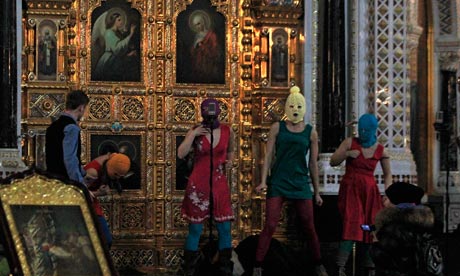 In Rotation: June 2012
Air - "So Light Is Her Footfall (Breakbot Remix)"
Kate Bush - "Cloudbusting"
Claps - "House"
The Clippers - "Mature Women"
Dead Western Plains - "People Beat"
Faws - "To Look Inside"
Fragile State - "Every Day A Story"
Hausu - "Weaving Spiders"
Nortec Collective: Hiperboreal - "Southborderbilia"
La Cerca - "Swim An Ocean"
Mayer Hawthorne - "No Strings "
Midnight Juggernauts - "Vital Signs"
Mighty Mike - "City Down Under (M83 vs. Men At Work)"
Mux Mool - "Get Better John"
Passion Pit - "The Reeling "
Phoenix - "Lisztomania (Shook Remix)"
Pinback - "Wasted"
Trust - "Shoom"
Washed Out - "Amor Fati"